Our Team
---
"My Expertise"
I am a digital marketing professional helping brands grow on social media and mobile. I do this by using my proprietary technology to create a personalized strategy for every brand I work on.
Kevin
Digital Marketing Specialist
"My Expertise"
I am a brand strategist and business coach with 5 years' experience producing advertising for brands and helping leaders showcase their talent in the business world. I have done the branding for more than 1k+ ecommerce stores.
"My Expertise"
I am an all-around Amazon Advertising Expert with over Eight Years of relevant experience optimizing profit margins and sales channels through a lean and scale-able approach. If you're beginning your Amz selling journey or want to explore ways to grow a flat-lined Amz Business, I will be more than happy to accomplish your goals.
Donat rakovica
PPC Strategist
"My Expertise"
Hi everyone! My name is Adam and I am a professional photographer, specializing in product and lifestyle photography. With my marketing degree and lifelong love for esthetics, I have a deep passion for creating content that is beautiful but will help grow your business.
Adam Whitt
Lead Photographer
"My Expertise"
My digital marketing career started over 12 years ago with search engine optimization, then I picked up ppc, content writing, email & affiliate marketing, in roles ranging from specialist and strategist roles to manager and directorial.
Gina Delgado
SEO Specialist
"My Expertise"
I'm passionate about writing for virtually every category, product, and niche industry! I enjoy a challenge! (I write fantastic, creative, technical, and keyword-rich articles and blog posts that sound fun, human, and generate more sales).
"My Expertise"
I am a Social Media Marketing Expert and I know how to grow your presence online and to give your business the final touch of success. I will professionally take care of your social media marketing ,Facebook marketing, Instagram marketing , Twitter marketing, Pinterest, LinkedIn, Google + etc. Fast Delivery and Full Assitance. Feel free to contact me anytime!
Rigoberto ferreira
Social Media Expert
"My Expertise"
I am passionate about crafting impactful experiences and digital marketing strategies at the intersection of brand and product. My main motive is to create a powerful plan for your store or product.
"My Expertise"
I've worked with both multinational companies and startups in the past 5 years. My field of expertise lies in copywriting, sales, marketing, and project management. I can relate to the many challenges business owners and managers face and can help with that perspective in mind.
"My Expertise"
Hi I'm a professional SEO Copywriter with 4 years experience as an Amazon FBA seller and expertise in writing product listings, descriptions, website content, sales copy and more!
"My Expertise"
I am a digital marketer with over 5 years of experience in crafting successful marketing strategies for online and offline businesses. Be they starts ups or collapsing businesses.
Lesley Taylor
Digital Marketing Specialist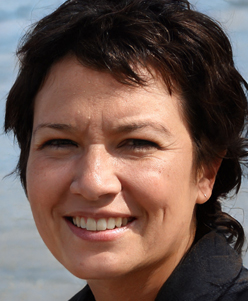 "My Expertise"
I have helped 100+ international brands sell more on Amazon globally. I specialize in creating marketing strategies that increase customer traffic, maximize ROI, and increase sales for your products. As expert at Amazon, I understand that your products are unique and should be treated as such.
Wanita julan
PPC Strategist
"My Expertise"
My expertise comes from understanding supply and demand on Amazon marketplace and writing listings that expand a product's reach and customer base. I am well-versed in the intricacies of Amazon competitive analysis and keyword research, and skilled in writing SEO product descriptions that convert shoppers into buyers.
"My Expertise"
I have extensive experience of 10+ years in Digital Marketing. I can help you with Keyword Research, On Page & Off Page SEO, Technical SEO, Content Marketing, SEO Content Writing, WordPress SEO, and Social Media Marketing Campaigns to make your Amazon Store.
Breno Mantovani
SEO Specialist
"My Expertise"
I enjoy helping individuals and businesses with writing creative copy, brainstorming ideas, problem-solving, and developing creative material. I would love to help you with your needs.
"My Expertise"
I am Professional Product Photographer and I will help your product to stand out on Amazon, eBay, Etsy, Shopify or any other e-commerce platform. I specialize in white background images, life staging and infographic images.
"My Expertise"
I have been in the Marketing industry for more than 5 years, and I have spent the last five years as a Social Media Expert, Content Creator, and Social Media Coordinator. I have helped hundred of stores.
SourceIt
Social Media Expert
"My Expertise"
My work process is built on the principle that good design goes hand in hand with a solid strategy. I'll work with you to tell compelling visual stories that showcase your brand's values and ideas in your voice.
Cary L. King
Brand Strategist
"My Expertise"
I'm a Certified Digital Marketer and SEO Expert have more than 3 years of experience in this field. I have completed many projects successfully during service times. I'm confident And have delivered several projects according to my global client's needs.
Eduardo Madera
Digital Marketing Specialist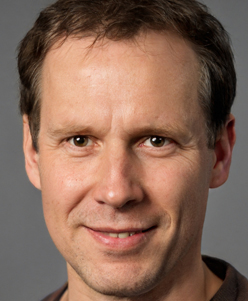 "My Expertise"
I am here to be your professional marketing consultant, I will craft a profitable Marketing strategy plan which will help you build market awareness, positioning, and generate maximum sales. My marketing strategy will attract the right buyers which will help your brand to expand quickly.
Manuel Meza
Market Analyst